Home Environment Solutions - Child Safety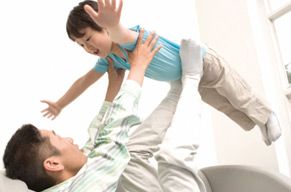 Child Safety
For a child, home has a lot of exciting terrain to explore. By defusing certain dangers, you can feel more relaxed as they roam. Whether it's putting up gates, or putting away harmful objects, childproofing the house should take you from room to room. Outlet covers, door and drawer latches for the bathroom and kitchen, and anchors for shelves and heavy furniture are just some of the solutions that can help protect the youngest members of your family.
Baby proof your living room

Babies like to move around. In the living room, cover sharp furniture edges and corners with protective guards, test your TV for toppling risks, and use cord shorteners to prevent them from playing with long cords.

Is the bathroom safe for babies?

Prevent accidents by using toilet lid locks, hot water tap caps, and non-slip mats in the tub. Set the hot water heater no higher than 120º F to avoid scalding and always test the water before placing your baby in the tub.
Child Safety Solutions
Pressure or hardware-mounted gate
Stairway mounting option

Easily installs with just a screwdriver
Heavy-duty plastic construction
5" (13 cm) black & white video monitor with sound
Includes video monitor and camera transmitter