Home Environment Solutions - Comfort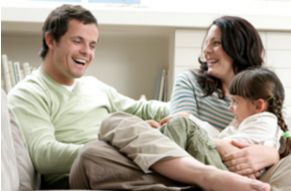 Home Comfort
Your home is a serious investment. Not just in time and money, but also in the energy that goes into making it a comfortable, stress-free haven for you and your family. It's your most personal project. Discover how changes in heating, lighting and insulation can increase that comfort and save you money. Put in place solutions that will make for an even happier, more efficient home.
Home Comfort Tips
Aerator accessory




Add aerators to showerheads and faucets to reduce water consumption by adding air to water.



See all Kitchen Faucets

Electric baseboards and convection heaters

Electric baseboards and convection heaters are economical and easy sources of silent heat that allow individual rooms to maintain individual temperatures.


See all Portable & Baseboard Heaters

Foam insulation




Prevent heat escape by using foam insulation as a cost-conscious solution to fill holes in unfinished basement ceilings and attic floors.


See all Weather Stripping
Home Comfort Issues
Maintain the ideal temperature. Your house is the shelter against the elements where you get to dictate the climate.

Guard your home against intruders. Burglary in Canada currently accounts for 22% of all property crime.
Refresh your indoors by stifling unpalatable smells. Eliminate unpleasant odours to maintain a fresh, clean home environment.