Home Environment Solutions - Heating & Cooling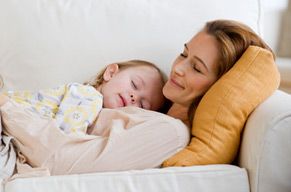 Heating and Cooling
Your house is the shelter against the elements where you get to dictate the climate. Avoid the extremes of freezing cold and steaming hot with proper insulation and the right heating and cooling devices to fit your home. Learn more about maintaining your heating system and confirming effective seals on windows and doors. Find out how to fix leaks, gaps and cracks. Get an ideal forecast every day with the help of portable heaters, air conditioning units and dehumidifiers.
Program temperature

Set a programmable thermostat to reduce energy consumption by up to 33%, adjusting the temperature so the furnace and air-conditioning doesn't come on as often while you are sleeping or away from home.

Replace filters

Clogged filters make the furnace work overtime, wearing it down and compromising efficiency. Replace air filters every 3 – 6 weeks.
Heating and Cooling Solutions
4 daily program settings for a total of 28 settings per week
Extra large backlit LCD display

Completely silent TRIAC switching
Easy to install and use

Versatile aerodynamic wind tunnel design
Powerful 3-speed motor - high, medium and low operation
OmniFlo™ air direction control
3-speed cooling fan

Heats up to 400 sq.ft.
Dark cherry wood finish

Oscillating allows for even distribution of heat to a wider area
Precision-set thermostat maintains exact temperature